The geographical distribution of today's workplace calls for diversity, speed, and utmost ease of collaboration in just a few clicks. We need flexible communication tools, and intuitive workspace design, with plenty of scope for customization and integration. And that's just for starters.
Image source: SoftwareAdvice
Getting on the same page
The communication tools we deploy need to be user-friendly, align with business goals, and include the co-operation of all stakeholders within an organization. These are basic but critical requirements for a business to succeed in the modern world.
One of the biggest challenges companies face when implementing new tools or software is getting teams on board to use it. Secondly, getting the software to work as it needs to involves constant vigilance by organizations, such is the case when undertaking a software exchange or migration project.
Image source: SoftwareAdvice
Destination Microsoft Teams
Many companies who were using Skype for Business Online (SFBO) as their primary collaboration platform before it was retired in 2021, will most likely have undergone a Microsoft Teams migration.
This made perfect sense if their business was already using Microsoft Office 365. Other companies may have migrated to Microsoft Teams from competitor products. And others are making Microsoft Teams available as one collaboration tool in their multi-vendor UC ecosystems.
Many businesses have successfully migrated from SFBO, using third party migration tools or the Microsoft Teams migration tool, and are enjoying the benefits. But migrations are complex, time and resource consuming, and usually trial-and-error.
Office 365 and Microsoft 365 explained
It's easy to see why many users confuse the terms Office 365 and Microsoft 365. So we'll just clear that up.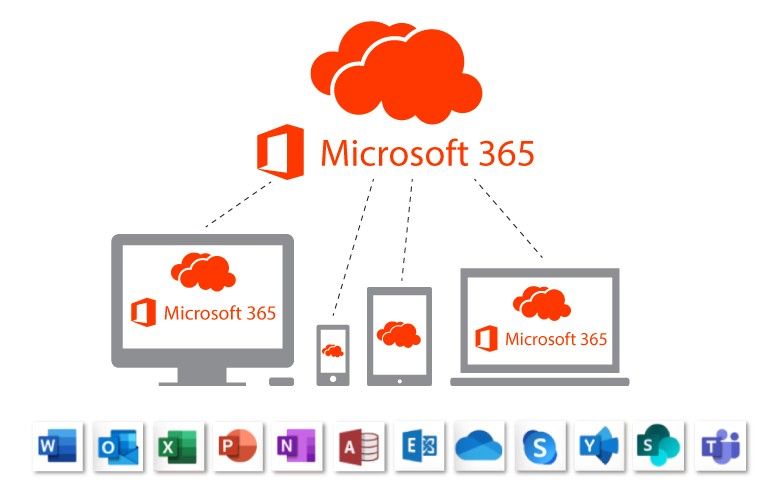 Office 365 is a cloud-based suite of apps and services that focuses on business productivity. Most people are completely familiar with the apps Microsoft Outlook, Word, PowerPoint and Excel. Depending on the plan you get, subscriptions also include apps and services like:
Teams

SharePoint

OneDrive

Excel

Yammer
...and much more.
While Microsoft provides support and various upgrade options to make any migration to Microsoft Teams as seamless as possible, there are always challenges when introducing new technology. As usage continues to grow worldwide, migration between different teams or from different collaboration systems is becoming a more common requirement.
In this guide, we'll walk through the main things to consider during a migration project. We'll also cover the Microsoft Teams migration tool, vs third party migration tools, whether you're a new Teams user, or whether you already have the Teams app and want to migrate teams data from one tenant to another.
Download a PDF copy of the Microsoft Teams deployment checklist
Microsoft Teams Overview
Microsoft Teams is a teamwork hub with many advanced features, that combines chat, calling, video meetings, file sharing and plenty more, within a single integrated application. Its vision, when first released in 2017, was to provide intelligent communications within Microsoft 365 through a single hub designed specifically for teamwork, conversations, meetings, Office apps and third-party integration.
Some Microsoft Teams usage statistics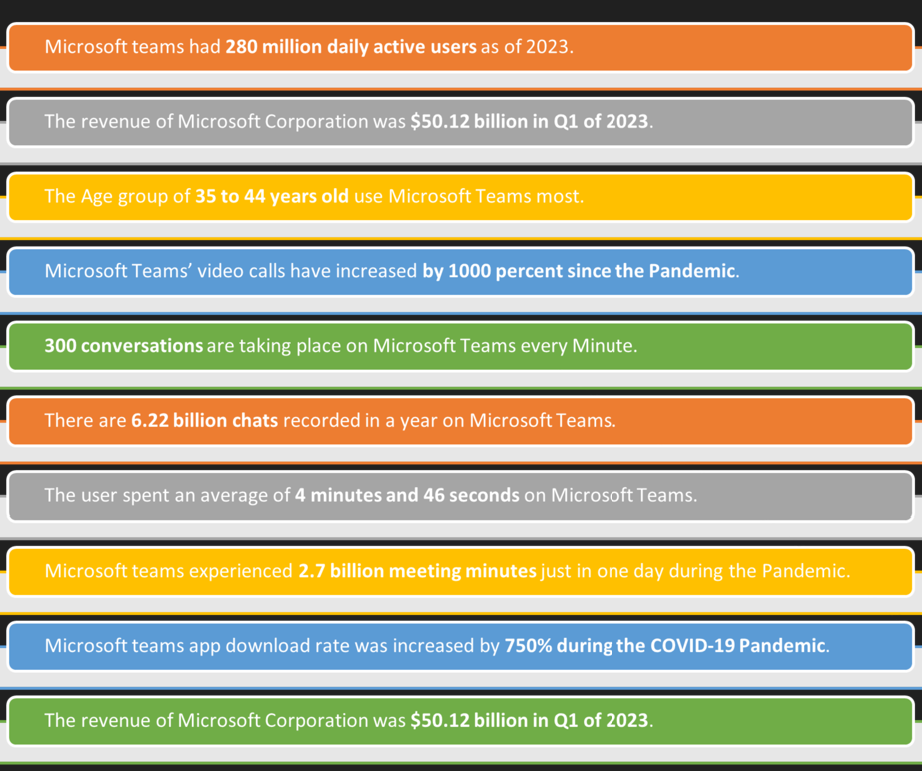 Image info: Demandsage
Microsoft Teams usage by country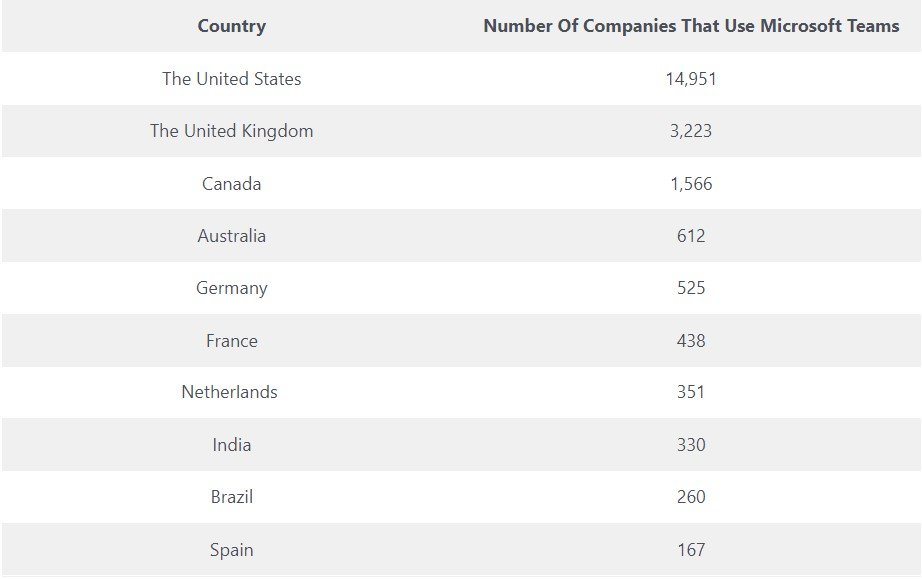 Image info: Demandsage
Microsoft announced in 2022 that Teams had 270 million users, up from 145 million in 2021, making it by far the most popular communication and collaboration platform in the world, and greatly outperforming Slack's 18 million active users.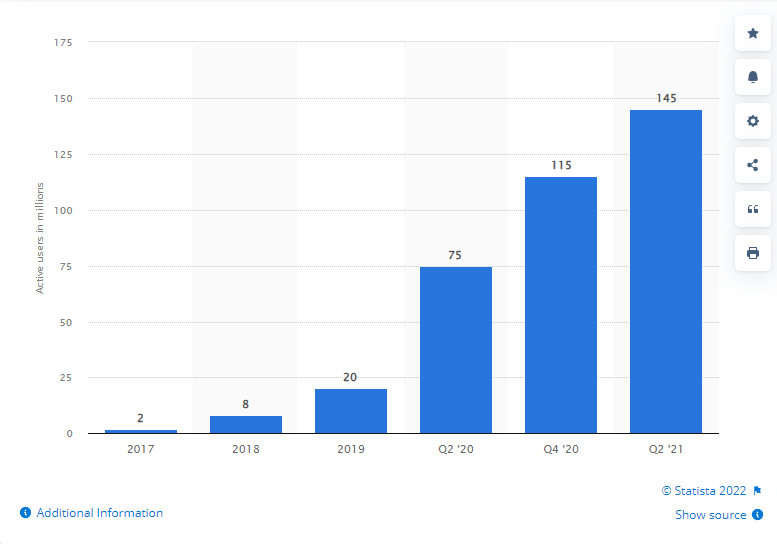 Image source: Statista
Teams brings together all the elements for chat, calling, collaboration, video conferences, and file sharing and storage in a single interface. Microsoft is continually expanding and upgrading Teams' capabilities in innovative ways, breaking through organizational and geographical barriers to drive efficiency in process and decision making.
Why Do I Need This Migration Checklist?
Whether you're an existing Microsoft Teams user, or are undertaking a tenant migration, the process is more complex than just the technical part of the migration. There are two methods you can use to migrate; automation or manual.
There will be changes in how users communicate and collaborate. There will be new aspects to learn, so organizations need to create a supportive environment and acknowledge that change in the workplace is not always easy, and people within your organization are important.
The ideal way to migrate Microsoft Teams is to look at the technical aspects, while actively encouraging user acceptance and adoption. This is the best way to create a positive user experience and optimize your outcome.
The challenges of Teams migration
Migrating Teams content is not straightforward, and many companies provide third party tools that profess to make the process easier. Moving files and data from SharePoint sites, managing shared files between source teams and destination tenant, dealing with time constraints and keeping track of all your files when you migrate data can be somewhat overwhelming.
Whether you use third party tools or the tools provided by Microsoft, it's a good idea to look at the main challenges and address those first before you consider your Microsoft Teams migration:
Challenge 1: Lack of pre-planning. One of the most common issues in tenant migration is not undertaking a structural review of your existing teams and chats, and deciding what to bring from your source tenant to your destination Teams tenant.
Solution: To ensure that every user has what they need to succeed in their new Teams environment, make a list of your existing teams and channels and solicit help or input from each team member who may be affected. Be certain about where everything is stored.
Image source: Sharegate
Take inventory, and decide what files and data needs to be moved, where it's located, who has access to that content and will the same teams need access in a new environment.
Challenge 2: Ensuring teams have proper permissions and membership. When you migrate Microsoft Teams from one tenant to another, you'll need to ensure that all of your membership and permissions data makes it to the new tenant with everything intact.
Solution: You'll need to create a list of existing Microsoft Teams permissions in your source tenant including external users. To export these to the new tenant, you can use a third-party tool to automatically map users at the new destination, ensuring the right people have access.
For example, to make conversation history viewable for new team members, save it as a document and upload it to the 'general' folder in the team's associated SharePoint site to make it visible in the team's 'file' tab. Repeat this step for every team you want to migrate.
Challenge 3: Underestimating the time and effort involved. It's important to consider the size of your enterprise and the resources needed vs the effect of any potential downtime during execution of the project.
Solution: Testing is the most effective way to determine the time it will take to migrate to another tenant, and what type of challenges you could face as you migrate. For example, take a folder or storage file with contents of at least 1 GB and migrate it to see how long it takes. If 1 GB of data takes an hour to migrate, you can make a general assumption that your content will transfer at a rate of 1 GB per hour.
Challenge 4: Risks of data loss and downtime. One costly side-effect of a migration plan can be the security of your data.
Solution. The risk of data loss is always present, but increases when moving larger volumes of data at once. Migrating data in smaller stages or phasing your migration may seem more time-consuming, but can help to identify and solve any errors during the project. Additionally, with the help of a third party migration tool, you can ensure a seamless migration with accurate data mapping and minimal loss of data and downtime.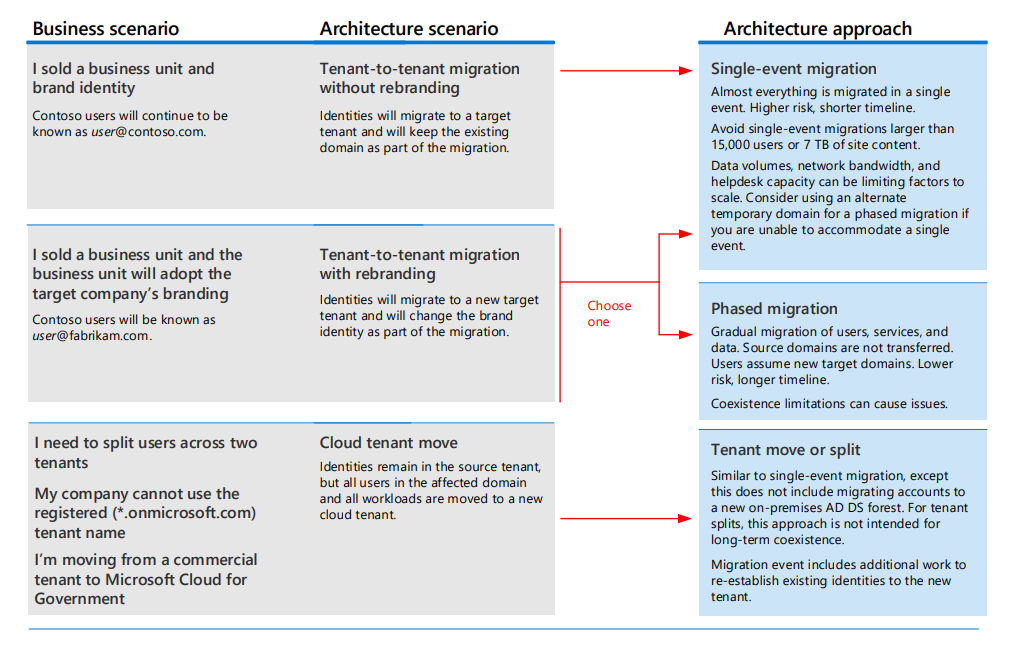 Image source: Microsoft
Migrating Microsoft Teams from one tenant to another
There has been a rapid growth in mergers and acquisitions within organizations, meaning an increase in the demand to migrate Microsoft Teams from one tenant to another. Let's explain what migrating Teams from one tenant to another actually means.
If a user or administrator needs to relocate Teams channels, files, chat and any other Teams data to another Teams environment within their Microsoft 365 tenant, it involves a process, and several steps to export and import data from one tenant to another.
Before beginning the migration process, admins need access to both the source and destination tenants, as well as the necessary licenses and permissions.
There are plenty of Microsoft 365 tenant to tenant migration tools that can securely consolidate and migrate of all your data. Some leading software providers will facilitate the transfer of SharePoint content, retrieve Office 365 Groups, and avoid data duplication during tenant migration.
Image source: Perficient
Migrating MS Teams manually
Manually migrating the data in Microsoft Teams from one tenant to another can be arduous, and comes with risks of error and Teams data loss, as there are so many Teams elements to transport. It's not recommended, because simply put, there's no easy way to carry out a tenant to tenant Teams migration manually.
To migrate your Microsoft Teams to another tenant manually, you need to:
Re-create the MS teams you want to migrate at the destination tenant

Add all of the correct users and permissions to each Microsoft Teams team

Download the files from the existing team sites and upload at the destination

Export conversations from the team's Exchange mailbox, then import them at the destination as a document
Migrating MS Teams using migration tools
Migrating Teams between tenants involves the migration of mailboxes, instances, OneDrive accounts, and domains. As there is no in-built option for source-team to target-tenant migration, organizations will need to purchase third-party Office 365 migration tools.
You'll need to decide on the appropriate migration path by factoring in the number of users, resources required for the Microsoft Teams migration, time constraints, and compliance requirements among other elements.
Your checklist for destination Teams
Once you've considered the challenges and addressed those, it's time to put your plans to Migrate Teams in place. Before you start migration, this checklist can help in various teams settings, as it refers to businesses migrating entire teams from another platform, but can be applied to new tenant migration or any project to migrate teams.
Define your migration goals
▢ Identify what you are trying to achieve with the Teams migration
▢ What workplace scenarios will benefit most from Microsoft Teams.
▢ Conduct a pilot to determine readiness for Microsoft Teams within the company
▢ Assign Objectives and Key Results (OKRs) and Key Success Indicators (KSIs) to the scope of your plan. This will determine if your deliverables have been achieved.
▢ Understand the features your company will deploy when you migrate teams, such as telephony solutions, chat functions, document storage in the SharePoint site, online video calling, conferencing, meetings and screen sharing etc.
Engage & Prepare for migration
Allow adequate time for on-boarding all stakeholders
▢ Define all team administrators and assign project team members accountable for driving migration success including admins, tech leaders and help-desk
▢ Prepare a readiness plan for users to define communication, training and support
▢ Prepare your network to handle Microsoft Teams workloads.
▢ Set up and configure and organize Microsoft 365 or Office 365, SharePoint content, Exchange Online and OneDrive for Business.
▢ Make sure all users have Microsoft Teams licenses.
Design
Test technical deployment and network architecture
▢ Outline pilot logistics, ensuring the right stakeholders are on board. This is also where you design your test plan and feedback survey.
▢ Assess the outcome and evaluate whether your company is ready for a broad deployment of an extended pilot, or do you need to add additional users. If the right outcomes weren't achieved, make appropriate adjustments and revisit.
▢ Identify what security, governance and rights management will be required to ensure secure data when you migrate teams.
Deploy & Adopt
Once you understand who your users are and define teams collaboration, as they use the technology, it's time to move to the deployment and adoption stage.
▢ Give users guidance on available Microsoft Teams clients and device compatibility.
▢ Identify and leverage internal influencers to encourage the adoption of Microsoft Teams.
▢ Decide on governance (naming conventions; or who can create teams). Every account in Microsoft Teams uses Azure Active Directory (Azure AD) for identity management.
▢ Consider any relevant limitations and specifications like the maximum number of members in a team.
Image source: Keifer Consulting
Monitor & optimize your Teams environment with IR Collaborate
An optimal operation plan depends on monitoring your environment for health and quality so you can keep up momentum to ensure a positive end user experience.
▢ Define how you are measuring team success.
▢ Develop an awareness and adoption strategy for all users.
▢ Create an interactive feedback process to allow evaluation for each new site or group.
▢ When problems arise, invest in the right tools to quickly pinpoint, and resolve them.
▢ Implement a performance monitoring solution to enable you to proactively and pre-emptively detect problems and create alerts before they impact users.
▢ Optimize your Microsoft Teams environment by using IR Collaborate to monitor, report, troubleshoot and analyze all aspects of your ecosystem in real time, 24/7.
Conclusion
Microsoft Teams and Microsoft 365 roadmaps will continue to evolve, adding value to your organization's communication and collaboration infrastructure.
Microsoft Teams provides a number of Microsoft and third-party apps to help engage users and support productivity, as well as integrating commonly used business services into Microsoft Teams.
By using IR Collaborate as a third-party performance management tool once you've migrated, to monitor and troubleshoot what can be a complex communications environment, you're ensuring your Microsoft Teams migration will be seamless and painless.