The global shift to remote working has seen businesses changing their Unified Communication infrastructures and streamlining their working environments. The way we communicate and collaborate has forever changed Communication platforms like Microsoft Teams (formerly Skype for Business) are refashioning a globally distributed workforce with instant messaging, video conferencing, audio calling, file sharing and much more.
Direct Routing enables carrier-grade cloud calling and PSTN access to organizations leveraging Microsoft Teams as their primary collaboration platform.
What happened to Skype for Business?
Microsoft's previous communication portal Skype for Business retired in July 31, 2021. Since then tens of thousands of organizations have deployed hybrid connectivity to migrate from Skype for Business to MS Teams as their communications and collaboration service in Microsoft 365.
What's in this guide?
No matter which Microsoft Teams client you're using, whether its a desktop, mobile or browser client, for internal communication, or external communication, through direct routing, or calling plans, Microsoft had created audio conferencing solutions to suit every organization.
In this guide, we'll explore the ways in which enterprises can utilize the power of Direct Routing to modernize and streamline their communications infrastructure.
We'll also take a look at how crucial it is to monitor your UC environment, whether you're using Microsoft Teams or a combination of MS Teams and other platforms.
The rising popularity of Teams
The graph below from Statista, shows the rapid rise in Microsoft Teams users over the last few years.
Today, Microsoft Teams is one of the world's most popular UC applications, not just for phone calling, but for video conferencing, file sharing and chat.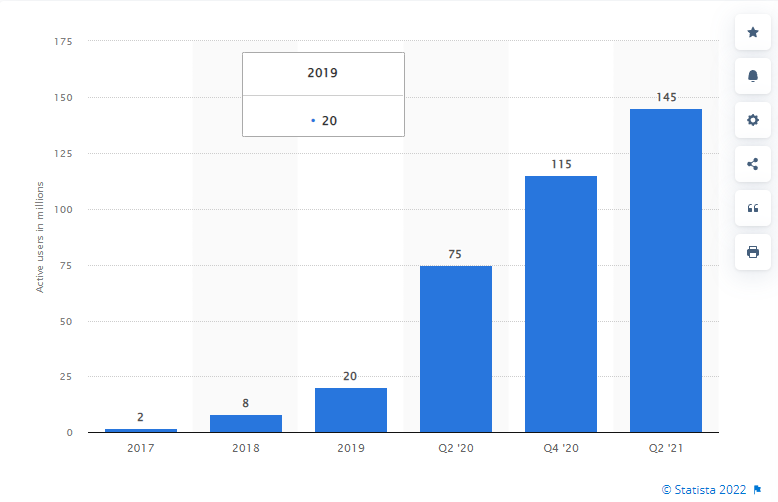 What is Microsoft Teams Direct Routing?
Direct Routing refers to the process of routing Microsoft Teams to the Public Switched Telephone Network - or PSTN (traditional phone network) and using it as a complete business phone system. There are two ways of doing this:

Image source: Loopup
Using a Microsoft Calling Plan
Microsoft calling plans are created and maintained by Microsoft in the cloud. These calling plans integrate seamlessly with the rest of Microsoft Teams functionality. Plans are provided on a per-user-per-month basis with a phone number for inbound calls and a bundle of minutes for outbound calls.
This allows Microsoft Teams users to make and receive external phone calls by choosing Domestic or International calling plans, where Microsoft acts as the PSTN carrier providing the connection from phone setup to the public telephony network.
The downside of MS Teams Calling Plan
While Microsoft's calling plans are easy to set up, there are some pitfalls compared to direct routing, when it comes to coverage, cost and support. For example, international coverage is limited, and companies with global branches would need separate plans for each country.
With larger businesses, this could be more expensive and less flexible than direct routing. Also, with limited support offered by a Microsoft Calling Plan, it may not suit larger organizations with complex communication demands. Additionally, it can be challenging to port phone numbers over from existing carriers
Currently, Microsoft Teams calling plans are available to users in 16 countries.
Image source: Aerocom
Using Direct Routing
Teams Direct Routing connects Microsoft Teams to a range of telephony providers, so that you can take advantage of cheaper call rates, more flexibility and better support.
Direct Routing gives organizations the true flexibility of choosing their own telephony provider. But as direct routing is through certified Microsoft Partners, they can retain a verified integration with the Teams platform.
Teams direct routing is a way to connect from Microsoft's Phone Systems to the public telephony network. Some organizations may choose to do this themselves by sourcing a SIP trunk from a carrier, but most will use a managed service provider for an end-to-end solution.
The managed provider will help organisations obtain the proper licences and configure a Session Border Controller (SBC) to route calls from Microsoft Telephone System to the public telephony network.
Image source: Microsoft
The benefits of Teams direct routing
As mentioned, many organizations worldwide already use Microsoft Teams and Microsoft Direct Routing as part of their Unified Communications ecosystem to optimize workplace collaboration.
Direct routing allows Teams users to configure interoperability between customer-owned telephony equipment, such as a third-party private branch exchange (PBX), analog devices, and Teams.
A global unified communications platform
The highly resilient global infrastructure of Teams is built on the Azure Intelligent Cloud and Intelligent Edge. Azure enables Teams to combine data with AI for adaptive experiences that optimize for enterprise-grade voice and video over variable bandwidth environments including Wi-Fi and cellular networks.
Cost savings and increased efficiency
Instead of traditional Private Branch Exchange (PBX) phone systems which are usually located on business premises, Microsoft Teams can become the business phone solution. This can mean huge cost reductions for businesses.
Without the need for existing PBX systems and the associated equipment costs, direct routing lets businesses take advantage of the flexibility of cloud-based systems.
How much does Direct Routing cost?
Direct Routing costs depend on an organization's individual inputs and how much media traffic they expect.
One of the most attractive things about Direct Routing is the pay-for-what-you-use model that generally comes with SIP trunking. Factors that may affect the cost of your individual Direct Routing solution are: who your SIP trunking provider is, what usage model your business is set up for, who your E911 provider is, what E911 services you require, who your SBC vendor is, and what option (hosted, or business on premises) you choose.
Direct Routing Deployment Options
There are two ways of delivering Microsoft Teams Direct Routing within your existing network environment:
Installing and managing your own SBCs
Installing and managing a Session Border Controller yourself requires intimate familiarity with telecom facilities and SBC equipment, as well as acquiring a Public IP address for the SBC. While you might save on operating costs, SBC management is an ongoing commitment that involves 24/7 support and monitoring.
Purchasing a direct routing service from a carrier or service provider
Choosing a direct routing solution offered by a carrier or service provider lets you rely on their infrastructure in exchange for a monthly recurring fee.
What is the Microsoft Phone System License?
For Microsoft Teams to dial or receive calls from cell phones and land lines, Microsoft requires each user to have the Microsoft Teams Phone Standard License. A Microsoft Tenant can have a mixture of users, some having Microsoft Business and others having Enterprise (E1, E3, or E5) and/or Education (A1, A3 and A5) licenses.
Microsoft Audio conferencing license
The Microsoft audio conferencing service adds dial-in conference options to your Teams meeting. If you want to add external participants to scheduled meetings, either by dialing out to them or by providing the dial-in number, the audio conferencing license is required.
With Direct Routing, when users participate in a scheduled conference, the dial-in number is provided by Microsoft Audio Conferencing service.
Add-on Licensing
With direct routing, you can also host an audio-only conference. You will need a Microsoft audio conferencing license for each user who will set up dial-in meetings. To learn which licenses you need to buy for Audio Conferencing and how much they will cost, see Microsoft Teams add-on licensing.
Microsoft Teams - streamlining workplace communication
Since Skype for Business retired, MS Teams popularity surged, due to its seamless integration with other Microsoft products, like Office 365, the Microsoft Cloud Office Suite. Incorporating apps like Word, Excel, OneNote, SharePoint and PowerPoint, users can share documents within Teams without switching applications.
In keeping with the demands of an evolving global workplace, Microsoft also announced that by the end of 2021 most Session Initiation Protocol (SIP) phones will be compatible with Teams.
Image source: Microsoft
Choosing Direct Routing
Microsoft's direct routing is tightly integrated with the use of collaboration tools, so it offers greater flexibility, a wider geographic coverage, lower rates, and increased levels of support than calling plans.
With direct routing, businesses can choose their own third-party provider. Many Managed Service Providers (MSPs) have global networks with worldwide coverage, allowing larger businesses to implement a UC system right across their entire organization.
A third-party telephony provider offers the necessary cloud infrastructure to route incoming and outgoing external calls to Microsoft Teams.
How does Direct Routing Work, and how do I set it up?
Any business online can deploy Direct Routing with relatively few problems, particularly if an organization is already using Microsoft Teams internally. Here are some steps that will help with the successful implementation of Microsoft Teams Direct Routing.
Switch your UC platform to Microsoft Teams internally
If not already using Teams, organizations will benefit in terms of better communication, productivity and collaboration when considering their existing use of other Microsoft Office products.
Get the correct licenses and select your provider
If you were a Skype for Business user before its retirement, and have already rolled out Teams within your organization, you'll need to ensure that your licenses include Microsoft's Audio Calls and Phone System for individual users.
Enterprises will need a third-party MSP to ensure a successful deployment of Direct Routing for Microsoft Teams. Your provider should offer system architecture design, migration, training, integration, support and more.
Session Border Controller (SBC) and SIP
Direct Routing works using a Session Border Controller (SBC), which is situated at the border between networks to ensure the secure transfer of data between public and private networks. A cloud-based certified SBC will need to be configured to route calls between the MSP's network and the Microsoft phone setup.
All outgoing calls are then transmitted through to the Microsoft phone system, which then sends calls to the SBC. Through direct routing, the incoming call is sent to the Microsoft phone system and any other Teams-enabled device.
Configure media bypass
In some cases, service providers implement media bypass to reduce the amount of traffic to Microsoft data centers, improving call quality. Media bypass enables you to shorten the path of media traffic and reduce the number of hops in transit for better performance. With media bypass, media is kept between the SBC and the client instead of sending it via the Microsoft Telephone System.
In non media bypass, when a client makes or receives a call, both signaling and media flow between the SBC, the Microsoft Phone System, and the Teams client, as shown in the diagram
Source: Microsoft
Transfer existing numbers
When transitioning to any new application, it's inevitable that disruption occurs. So it's essential that users are impacted as little as possible. This means porting the individual extensions on the legacy PBX wherever possible to allow users to keep their existing phone numbers.
Employee training
As with any new system, the success of a Teams transition is dependent upon organizations implementing the right training. Microsoft Teams has a range of capabilities that a traditional PBX lacks, like location-based routing, simultaneous ringing, queues, auto-attendant and of course Office 365 integrations. Organizations should see a big improvement in productivity once users learn to adopt as many new features as possible.
Setting up Emergency Call
Emergency Calling Plan is another Teams feature.
Routing an emergency call to the appropriate 911 Public Safety Answering Point (PSAP) is a legal requirement in the United States. There can be nuances when using any phone service, but emergency call options and configurations in Microsoft Teams are available for both architectures - Direct Routing and Calling Plans.
For calling plan users
For Calling Plan users, the Dynamic Emergency Calling feature is included. It is an end-to-end solution. Teams can determine an Emergency Caller's current location and automatically pass the call and the current location information to the appropriate PSAP.
For Teams Direct Routing users, Teams can determine an Emergency Caller's current location and pass that information to the client's supported SBC. The call and the information must then be passed to an Emergency Routing Service Provider (ERSP) before it can be presented to a PSAP.
Third-party monitoring and performance management tools
Without appropriate tools for monitoring Microsoft Teams, enterprises face a variety of potentially serious performance issues when operating Teams at scale.
Third party monitoring tools are essential for the success of your Teams deployment, providing real-time performance insights, deep data analytics, complete UCC visibility, customizable dashboards, flexible deployment options, rapid end-to-end troubleshooting and proactive alerting.
IR's solutions for Microsoft Teams
IR's Collaborate suite of solutions, powered by the next generation Prognosis platform, includes support for Microsoft Teams, uniquely available as a cloud service or for on-premises deployment.
IR's new Teams capabilities
IR Collaborate now provides visibility to the carrier network in near real-time while fully supporting multi-tenanted SBCs connected to Microsoft Teams Direct Routing.
IR's solution monitors these two distinct tools and overcomes the challenge of limited user experience visibility by individual providers who can only monitor their systems.
Why you need monitoring tools
Sometimes, Teams could be stuck loading, or your video webcam or microphone might not be working properly when on a call, or you may not be receiving notifications. With any UC tool within your communications environment there are bound to be issues.
IR's Collaborate suite of monitoring solutions feature enterprise grade performance management across voice, video and collaboration ecosystems, which you can access in real time.
Find out more about how you can get better insights into the quality of Microsoft Teams experience.
---