The customer payment experience has changed exponentially in the past few years. With digital payments at the forefront of the continually evolving payment process, consumer behavior is driving the payments revolution globally.
Customer experience = customer loyalty
All established players in the payments arena, including merchants, banks and financial institutions, payment providers and FinTechs know that customer experiences are a vital element in the success of their business. Providing a choice of payment solutions through multiple channels is important, but ultimately it's a positive experience throughout the entire customer journey that will close a sale and retain their business.
"77% of consumers consider a company's customer experience just as important as the quality of its products and services, with 74% stating they're likely to buy based on experience alone", Forbes Insights
What is a payment experience?
According to research by Harvard Business School, a great payment experience is essential to give customers a positive perception of your business. In fact, a 5% growth in customer retention equates to a rise in company profits by 25% to 95%.
In today's marketplace, consumers have access to a dazzling array of purchase and payment options, and anyone in business knows that electronic payments are essential to success when selling goods and services. For example, in today's modern eCommerce era, one-click payments allow regular online customers to save their payment data securely, without the inconvenience of re-entering their card details for every purchase.
Mobile wallets allow customers to breeze through a physical payments experience by pointing their smartphone at a POS machine.
"The 'Amazon effect' continues to inspire change across the retail industry because many consumers have come to expect a similar payment experience when shopping elsewhere", Forbes
Massive companies like Uber and Amazon have already cleared the way for payments innovation, by embedding payments directly into the buying process. While only around 1 in 10 Americans have heard of the term, almost one third of U.S. adults have had experiences with embedded finance by using Uber alone.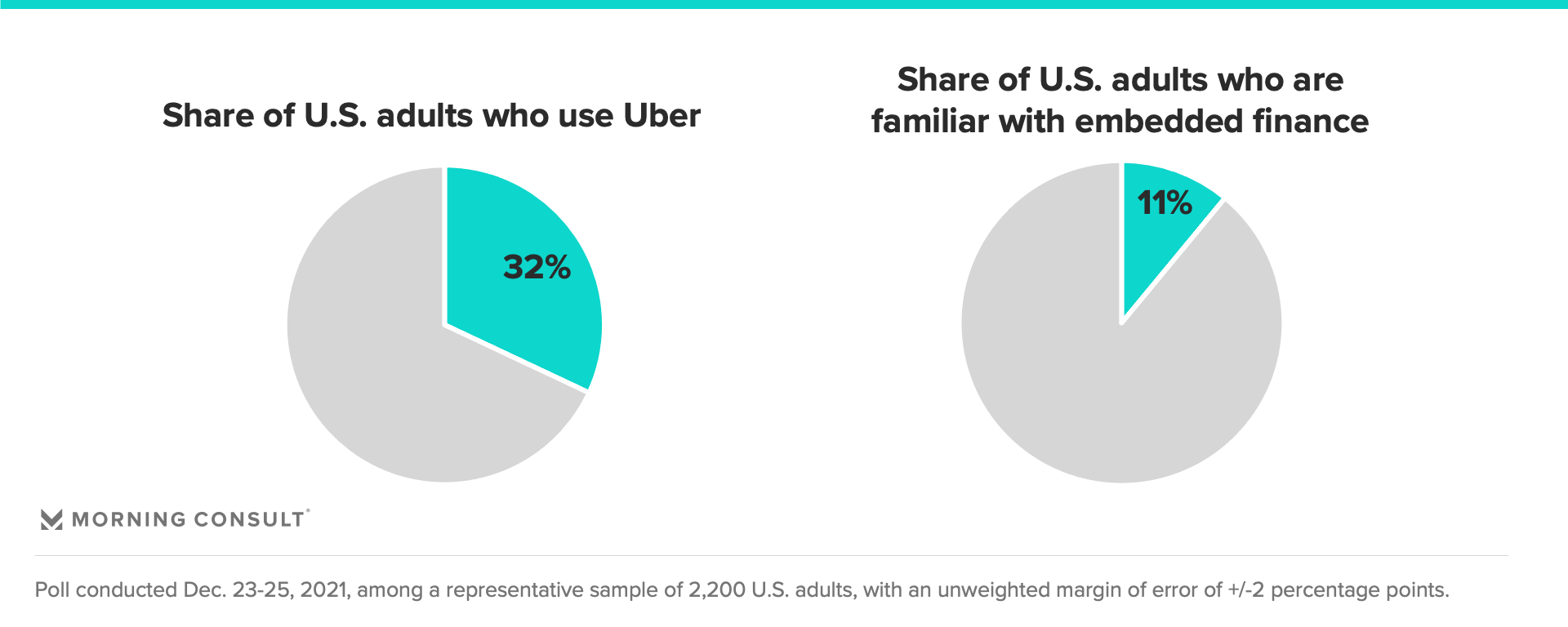 It's clear that customers are creating change in the world of payments. As payment technology continues to evolve, create options, and streamline the transaction journey, payment experiences are dictated by the end consumer as they show their payment preferences through their purchasing behaviors.
Why a seamless payments experience is important
The payments process in the modern world is all about prioritizing the customer experience by removing complexity. There are three significant core values at the heart of payment processing, which are essential for businesses.
Simplicity

Seamless execution

Scalability
To maintain these values, businesses must integrate modern payment methods through real-time APIs. Those businesses who continue to operate their payment systems with old, manual ways of batch processing, file sharing, and storing sensitive payment data will ultimately find it slower and more costly, putting them at a distinct disadvantage competitively.
Acquiring new customers and retaining existing customers will be extremely challenging unless they adapt quickly to changing payment technology.
How technology is enabling seamless digital payments
API technology is playing an important role in the user experience, by enabling customers to securely and safely store their payment details. This allows them to buy products or services without the need to confirm identity when authorizing payments.
Proof of ID while presenting a card, repeatedly entering card details when purchasing online, or even tapping a mobile phone for contactless payment, are examples of old messaging systems based on identity. Frictionless experiences built into today's payment channels are already phasing out this process of confirming identity and entering payment information when using a preferred payment method.
Technologies including blockchain, Distributed Ledgers Technology (DLT), smart contracts, tokenization, and the Internet of Things (IoT) are widening the boundaries of payment ecosystems, making payments self-governing, seamless, and invisible.
Things to consider when creating a seamless payments experience
According to the Baynard Institute, nearly 70% of consumers browse online websites, add products to their shopping carts, then abandon their orders. Reasons include unexpected costs at the checkout, slow or complex checkout processes, or unexplained payment decline. These experiences can all contribute to lost sales.
Many abandonment issues are controllable, and the best way to optimize payment experiences is to simplify the checkout process, eliminating obstacles. Here are some ways to achieve this.
Provide multiple ways to pay
Providing just one payment option is almost guaranteed to lose a sale. Most customers have a preferred payment type, whether it's a credit card, PayPal or digital wallets, the more options you provide, the more chance that customers will complete their transactions.
Image source: Contact Pigeon
The rise of Buy-Now-Pay-Later (BNPL)
BNPL is a relative newcomer to the payments landscape, but is proving increasingly popular with merchants worldwide. It allows eCommerce retailers to offer consumer the advantage of paying by interest-free instalments.
Make checking out device-friendly
Today's consumers are always on the move. The days of purchasing from a static location are over, so you need to make sure that your checkout system works on mobile devices like smartphones or tablets.
Image source: CleverTap
Enable Guest Checkout
All businesses want recurring customers, but making potential buyers create an account by filling in forms and entering personal information before checking out can deter them from completing their transaction. Adding a 'guest checkout' option, without the need to sign up for an account could give customers more seamless payment experiences.
Image source: Nowband
Keep extra costs to a minimum or lose them altogether
Extra costs - often unexpectedly high shipping costs - are responsible for around 60% of cart abandonment, making it a key negative in the payments experience. For this reason, many online retailers offer free shipping. Even offering delivery for free when a customer spends over a certain amount is a great incentive for them to not only complete a purchase, but to add to it.
Providing accurate shopping cart costs while a customer browses can also help mitigate surprises, for example, by leveraging automation to calculate tax accurately, to make sure the shopping cart checkout page reflects the final price.
Offer recurring billing
Subscription services can keep a business's cash flow steady and create a huge boost for business finances. But offering recurring billing means gathering, processing and storing sensitive customer data, so security is of utmost importance.
Additionally, you need to make it easy for customers to cancel the subscription option if they choose.
Understanding your customers
Personalization allows businesses to stand out. Customers today expect not only to be able to pay without friction, but to communicate easily during their purchasing decisions, through multiple touch-points including phone and social media.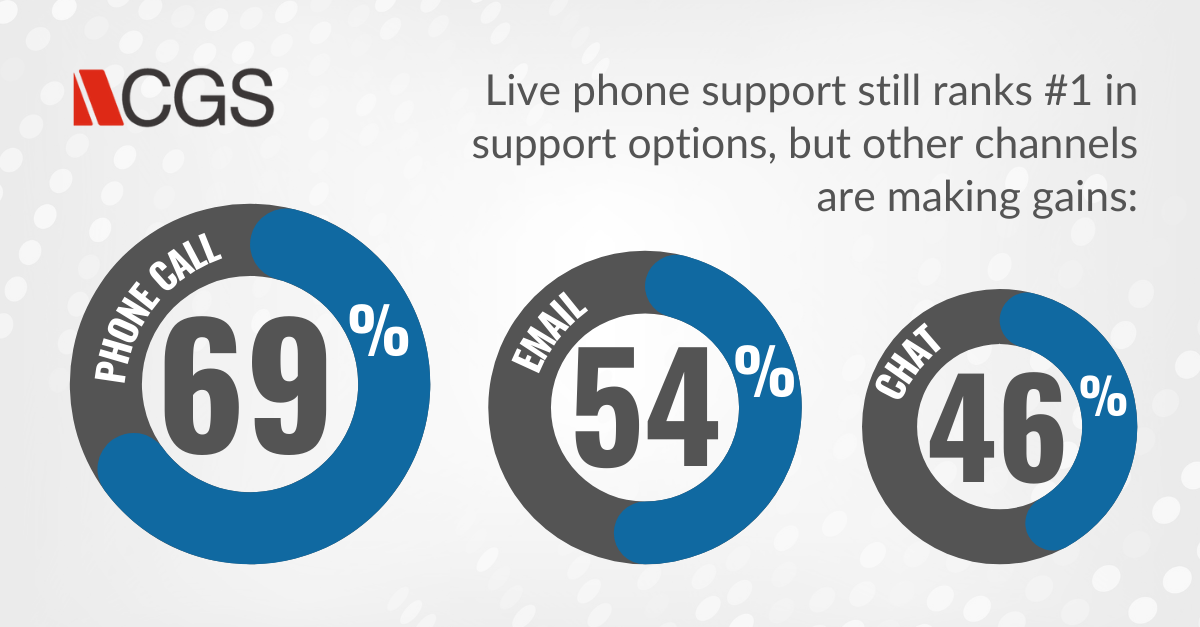 To adapt to a customer's needs in a personalized way, businesses need to be:
Familiar with customer personas

Able to measure the customer experience
Tangible success metrics, enable businesses to determine what areas may require adjustment.
In order to harvest information that can help you provide a better payments experience, you need to analyze various types of data.
Operational Data
This reveals information on shopping cart abandonment, how much money a customer has spent, and the time it has taken for conversion. These insights can show how efficient your payment system is, as well as revealing bottlenecks, payment declines, or other anomalies.
Behavior analytics
A customer's interaction with your store and its paypoint can reveal vital information including abandonment rates, how often data is re-entered, the number of errors, and customer clicks before completing a purchase.
Implement customer surveys
The best way to improve your payment experience is to listen to your customers. Find out how they felt about their experience and if there could be improvements in their journey. Proper use of this data can identify how a customer feels as they journey through your sales funnel, providing analytics that can help you make changes, like altering your checkout flow.
How IR can help your payments experience
IR Transact is a performance management and monitoring solution, managing over 24 million transactions every day.
Full visibility
Transact provides real-time visibility of your transactions, regardless of what vendor you're using, with pinpoint accuracy, across on-premise and cloud deployment systems. This enables you to find and fix problems before they impact customers.
Real-time data for actionable insights
Transact enables you to uncover comprehensive insights into all your transactions and trends to help you make better business decisions and streamline your customer payment journey.
Transact provides:
Customizable dashboards to see the information most relevant to you

The ability to translate complex data sets into straightforward, digestible representations

Complete understanding of how your environment is performing
With IR transact you get data analytics that provide flexibility to add new payment types and elevate customer experience with real-time insights. Deep visibility and insight into all your inter-connected technologies from a single, clear point of view allows complete control as well as opportunity for growth and innovation.