With the global adoption of hybrid working, the devices and equipment we once used for recreation have become a necessary part of our everyday working life.
As video meetings commonly outnumber in-person conferences and one-on-one team meetings, it's become increasingly important to have great quality visual and audio technology. Wired and Bluetooth headphones and headsets are a big part of our communications arsenal, so it's crucial that everything is configured correctly for your computer or mobile communication device.
Device and endpoint challenges leaving you lost? Find you way with Collab Compass.
But headset and headphone issues are common, and can originate anywhere. From a faulty headphone audio jack or an outdated audio driver - to problems with a specific app or audio device itself. If the headphones are fine, the issue could be with the drivers, operating system or other settings on the computer. It could even be that you've configured the wrong default playback device in your device manager. It could even be a damaged cable that needs replacing.
In this blog, we'll aim to cover most of the common listening and sound device problems, and help you troubleshoot your way back to clear, constant communication and collaboration with some 'sound' advice.
Types of headsets and headphones
When it comes to sound hardware, a good quality headset can be a pivotal piece of equipment for creating the best possible conference call experience for all users. Professional-use headsets enable users to make and receive calls from their desktop. There are many different forms, and usage depends on personal preferences, or the environment they're being used in.
Today's options are plentiful, including wireless headphones and headsets with either USB-wired or Bluetooth connectivity. With superior noise-cancelling technology, extensive battery life, and digital assistant integration, today's headphones and headsets can give many users a great conferencing and communication experience whether working in the office or remotely.
On-ear headphones
These types of sound devices are common in contact center environments. They feature a headband, and rest just over the ear with a small surface area ear cup.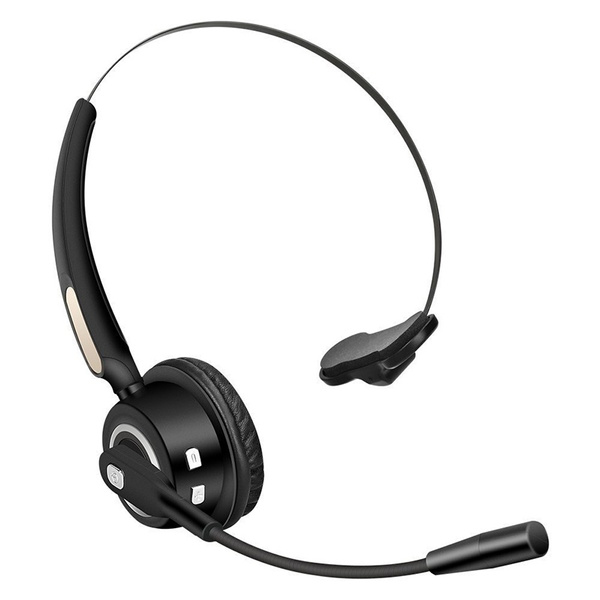 Image source: Trucker
Over-ear headphones
These types of headphones cradle the entire ear and often offer better audio quality and noise isolation and cancellation.
Image source: Telephoneheadsets.net
In-ear headphones or earbuds
These types of devices are placed inside the ear and often improve the stereo experience without physically covering the ear itself.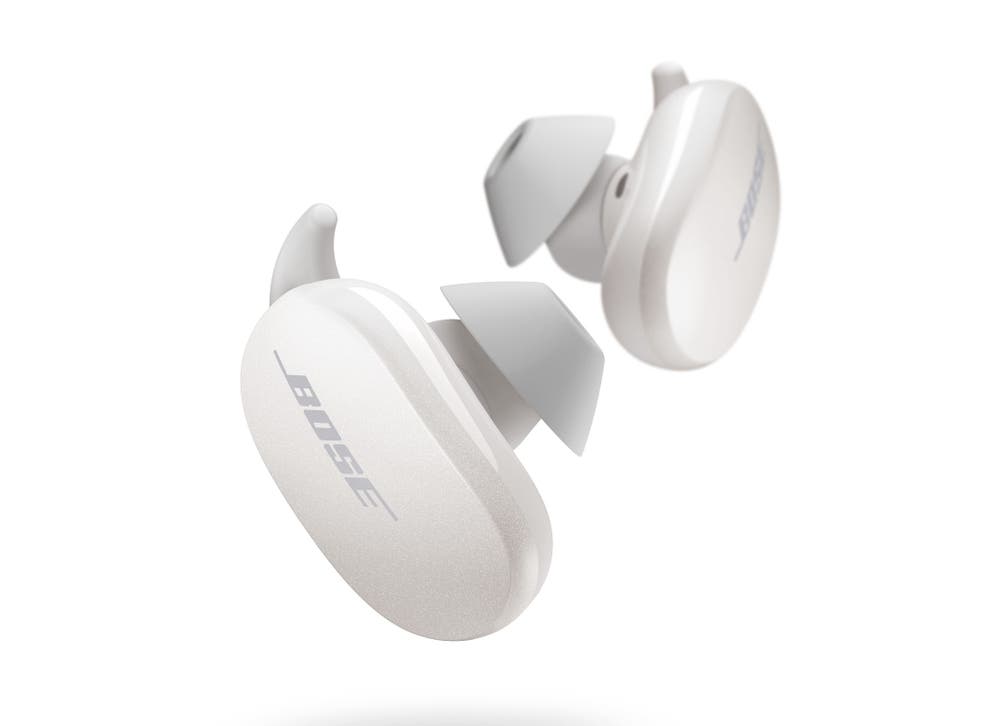 Image source: Bose
The Realtek HD audio manager
The question is often asked 'Why do I need the Realtek HD Audio Manager and why should I install it when I have no audio issues?' The driver isn't crucial for running your PC audio properly, however, the Realtek HD Audio Manager acts as a control panel for your audio adapters. It automatically detects any newly added devices like speakers/ headphones/ microphones, and allows you to get them configured correctly.
Image source: Microsoft community
Why are my headphones not working?
No matter what type of headphones you use, like every device, there are times when you'll find your headphones not working, and there could be a number of reasons why. Let's look at some of the most common reasons for headphones not working, and work our way through some fixes, so you can minimize down time.
Causes of headphones not working
A defective jack plug, or problems with the headphone jack port

Check your default sound format, to make sure the default audio device is the one you're using

Your headphones are muted

Audio drivers could need updating

Check your Bluetooth settings

Incompatible wired hardware connections

They stop working after installing a Windows update

Choose HD Audio Over AC97
To fix headphones that aren't working, you need to identify the source of the problem.
Headphone jack
If you're using wired headphones and discover that your headphone jack isn't working, it could be that it's not the headphone jack at all, but the headphones themselves.
You can test this by plugging it into another device that has a headphone jack. If you can't hear any audio when using your headphones with a different device, then you know for sure that it's the jack.
You can try cleaning it. Dust, lint and dirt are often the culprits, so check the connection between the jack and the headphones, and clean the jack if necessary, using a cotton swab damped with some rubbing alcohol, or use a can of compressed air. Plug the headphones back in and see if they work.
If your headphones come with removable cables, try replacing those to determine if the issue is the cable or ports. If that doesn't help, you can try a different set of headphones, or if they're working fine with a different device, then there's something else wrong.
Check the default sound format
Set your headphones as the default playback device. Even though your headphones may be plugged in, they might not be recognized as the default audio device in your audio settings.
In this case, set them as the default device by right-clicking the volume/sound icon on your computer's system tray, and select Open Sound Settings.
Check if your headphones are muted
In the Windows volume controls, a red speaker icon circled with a slash through it indicates a device is muted. Open Volume Mixer. Adjust the slider for your headphones up to hear the sound better or unmute the headphones.
Check if your audio driver needs updating
Check if your sound card driver is updated. If not, right-click on it and select Update driver from the drop down menu.
You can let the system search automatically for updated driver software or browse for the software yourself from the computer. If you need to download new drivers, make sure it's the latest driver for the Windows version you're using, and remember where you downloaded it to so you can install later.
If this still doesn't work, go to the Device Manager and uninstall the drivers for the connected headset. Reboot your device and connect the headset again for Windows to reinstall.
Check Bluetooth connection
If your Bluetooth headset won't connect, it could either mean that the devices are out of range, or aren't in pairing mode. First, you'll need to check that Bluetooth connections are on, and your device is ready to pair.
In general, Bluetooth devices need to be within at least 20 feet of each other to connect well. If you're having issues, try moving the devices closer together. Sometimes the reason you can't connect your headset via Bluetooth is that your phone (or tablet) is already connected to another device - or your headset might also be connected elsewhere.
Additionally, you need to ensure your headphones are compatible with Windows 10/11 and your PC. If your PC only supports Bluetooth 4.0 but your headphones are 5.0, they may not work correctly.
Right-click Start and choose Device Manager. Expand "Bluetooth" to see your current Bluetooth version.
Incompatible wired hardware connections
If your headset or headphones are wired, and have two 3.5mm jacks, then your computer/laptop should have two 3.5mm ports; one for audio and the other for the microphone. If your computer only has one jack. You'll need a single-jack headset or an adapter that converts two 3.5mm jacks to a single 3.5mm jack.
If your headset/headphones only have a single 3.5mm socket for audio and microphone. Your laptop should also have a single 3.5mm headset port to capture both audio and sound from the microphone.
Headphones stop working after installing a Windows update
If you find your headphones have stopped working in Windows after installing a Windows Update, uninstall the update and restart your computer. To do this, go to Settings > Update & Security and then click Windows Update.
Under Installed Updates, uninstall the recent updates from the link there, and hide with the Hide Updates tool.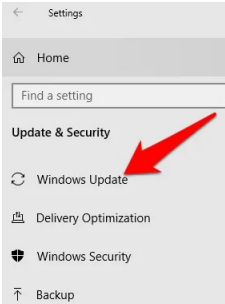 Choose HD Audio Over AC97
AC97 and HD Audio are two audio standards that generally connect to the front 3.5mm jack on many desktop computers. Whether your PC uses one or the other will ultimately depend on which header connects your motherboard to your front sound ports.
If everything is correctly connected up on the inside (e.g. using the more recent HD Audio header, which detects devices automatically), you should go into your audio driver tool and ensure that your "Connector Settings" are correct.
The audio driver is found in the Control Panel. Open it, click the Settings cog in the top-right corner, and ensure under "Connector Settings" that "HD Audio Front Panel" is selected.
Image source: Make Tech Easier
There are a few other things you can try if the above fixes don't work.
Turn off audio enhancements
Sometimes having these turned on can result in audio issues. Disabling them may resolve your issue.
In taskbar, type control panel, then select it from the results.
Select Hardware and Sound from the Control Panel, and then select Sound.
On the Playback tab, select and hold (or right-click) the Default Device, and then select Properties.
4. Select the Advanced tab to open Audio Enhancements, and uncheck the Enable check box.
Image source: Microsoft Support
Enable front panel jack detection
Sometimes the 'front headphone jack not working' issue can occur if the detection was disabled for the front panel of your computer.
Once disabled, the Front audio device won't be recognized by the computer. Here you can follow the steps below to enable the detection.
In the Control panel, click on Realtek HD Audio Manager.
Click on the Connector Settings icon at the bottom right corner in the pop-up window.
Toggle on the switch of Disable front panel jack detection and click on OK to save the change. If it is enabled, you can disable first and re-enable.

Image source: Partition Wizard
Reducing issues with monitoring, troubleshooting and performance management
There are dozens, if not hundreds of endpoint users and devices including headsets and headphones in the modern working world, many of which are BYOD. To help avoid issues with these devices in the first place, deploying a third party monitoring solution like IR Collaborate can keep track of which applications and devices are being used by which employee, and detect the ones causing system glitches.
With IR Collaborate, IT teams can track apps and devices within your network, their locations, and even data usage. Full visibility and endpoint accountability can even enable teams to prevent problems before they happen, which is invaluable for the end user.
Lack of visibility into device issues affects every end user, with a knock-on effect that negatively impacts different groups and teams within your organization.
Read our comprehensive guide to Mobile Device Management
Or watch our webinar: How Technology is Shaping the Digital Workplace